Security Posts
We have a huge range of steel security posts available, and if you cannot find what you are looking for we have an impressive custom-making service.
Our expert team know how important it is to keep driveways, parks and some roads secure and the range of security posts we have on offer are practical and cost effective.
Removable Security Posts – Car Parks & Driveways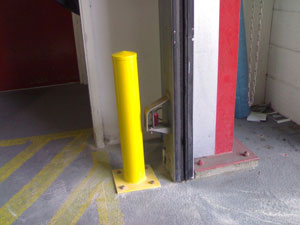 Through using security posts, our customers keep out unwanted visitors, and prevent the theft of vehicles when in use. Removable, permanent and folding security posts are an ideal solution to those looking to secure possessions and keep areas safe.
Whether you are a home owner, a local authority, a manager at an educational facility, or own a car park, the security posts that we offer are not just high quality – they are affordable and long lasting.
We are experts in our field, and with years of experience in the steel security industry, we can help you find a solution that works.
If you have an idea of what you are looking for, or simply cannot find what you need, we can also offer custom solutions.
Options are as follows:
Fold Down Security Posts
Removable Security Posts
Permanent Posts
Key Operated Padlocks
Permanent posts offer complete restricted access at all times. Acting as bollards, the steel posts that we manufacture rival the branded ones that are currently on the market. They are cost effective, made with heavy-duty steel, and are so rigid that they can repel impact.
Our expert team will visit you to discuss your requirements and will offer you a range of solutions, be it permanent, temporary or removable steel posts.
We will also install your new posts where you need them – and at a time convenient to you.
As a very reliable and experienced manufacturing company, we are able to create security posts that are low cost, provide your property with the highest level of security, and that are long lasting.
Please call us today to find out how you can benefit from security posts that are sturdy, secure and lasting on: 01708 554425/  07947 317047 or email for a prompt reply at: info@steelsecure.co.uk