Car Park Barriers.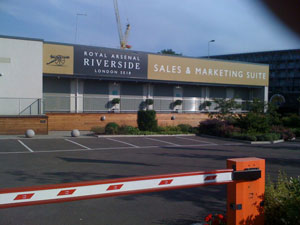 For those with car parks, loading bays, warehouses and are looking for barrier protection and crash barriers, then our car park barriers are not to be missed. Car park barriers are also very helpful when preventing people turning around on your driveway; they really help to manage your space effectively.
We supply the best quality steel car park barriers that will help prevent impact to buildings, will help to keep unwanted visitors out when your space is closed or when you want to prevent entry to certain areas of your land.
Our car park barriers are made with heavy-duty steel and can be finished to your requirements. Whilst we offer a huge range of options, we can also manufacture to your specifications.
Supply & Manufacture
With removable, reflective and fixed options, you can take your pick. Our experts will discuss the choices with you and we have installers that can ensure your car park barriers are fixed properly.
We have reliable and cost effective solutions to every open space issue.
An invaluable way to secure parking and deter vehicle theft, steel car park posts are hugely reliable and ideal for your home, work place, or at a public or commercial property.
Solve your parking and security issues with our team today. Call us on: 01708 554425  / 07947 317047 or email for a prompt reply at : info@steelsecure.co.uk